About Tristan Louis
If you're here, you're probably curious as to who is the person behind this site. Well, it's complicated.
TLDR: Give me the low-down
Tristan Louis is a repeat entrepreneur and former global CIO, who's co-founded and successfully exited 5 companies.
He builds businesses; He's an internet activist; He writes; He thinks about a better future for all.
His current job is president and CEO of Casebook PBC, the leader in SaaS software for social services.
30 under 30 (1995): Awarded to "standouts in culture, education, energy, finance, science, sports, tech and more"
2022 and 2023 Recipient: Awarded to CEOs who "champion a new vision of capitalism, demonstrating that every transaction represents an opportunity to create positive outcomes for all stakeholders."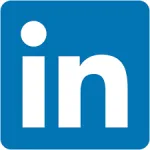 Power Profile (2013): Ranked "in the top 1% for profile views among your connections."
Can you give a little more?
Tristan Louis is an Internet veteran who has co-founded six companies, two of which went public and three which were acquired.
For a decade, he served as Chief Innovation Officer for HSBC and head of mobile and internet technology for Deutsche Bank, helping drive early efforts around the emergence of the financial technology industry. He has been widely recognized as a pioneer in the field of cash management and mobile transactional systems.
Mr. Louis advises a number of startups and corporations and continues to write about technology for publications like The New York Times, The (London) Times, Fast Company, Forbes… He's also a sought-after speaker and TV commentator, frequently appearing on the likes of the BBC, NPR, CBS, and others to help the public understand technological developments.
He currently serves as president and CEO for Casebook PBC, the leader in SaaS software for social services.
I want all the gory details, the struggles, the out-takes
---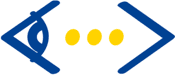 About TNL.net
TNL.net (this site) has long been an experimental playground that serves multiple purposes:
Work as a kind of biographical / resume site for Tristan Louis
Allow Tristan to explore ideas that are of interest to him and use the reaction to what he wrote as a way to refine his own thinking
Support the Internet community by providing code, architectural concepts, and other suggestions as to how to improve the open internet
About the TNL.net logo
The logo for TNL.net has evolved over decades, building up layers of meaning along the way:
The feature most people notice is the eye: it represents my constant curiosity for the world around me and how it can help shape the future we see
To the right of the eye is the arrow. The arrow points forward (for people living and writing in western languages) and serves as my search for looking at what is coming next, to a better future.
Shaping the eye and point of the arrow are two angle brackets. Angle brackets serve as the foundation of code on the web. This document, if you look at its source, is filled with HTML angled-brackets, that are then rendered into what you see on this screen.
The ellipsis, which serves as the tail of the arrow is a reminder that there is always more than what I'm covering. Everything on this site, everything I'm involved in, is part of a larger set of possibilities, with always more to come.
When the logo is not in black and white, it is in two colors that are working at several intersections: The blue is sitting as a mix of "Old Glory Blue," the official blue in the American flag, "bleu de France," the official blue in the French flag, and "Reflex Blue," the official blue in the European flag. Similarly, the ellipsis is painted as a mix between "Basic White" used in both the French and American flags, and "Yellow," which is officially used in the European flag. That complexity in color mix reflects my own background, born in France, active as a European citizen, and now an American citizen.